Speaking
"Brilliant, captivating speaker"
"The energiser bunny personified"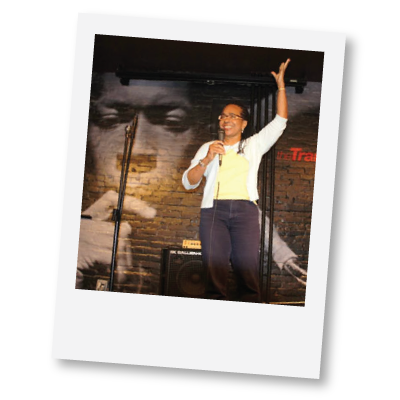 Click here to watch Marguerite
Marguerite Orane combines her unique perspective – Harvard MBA, family business upbringing and spiritual author in thought-provoking, life changing keynotes, presentations and workshops.
With over 20 years in strategy consulting and general management, Marguerite's passion is helping leaders and their teams joyfully bring strategy to life to achieve their desired results.   She is committed to spreading her message of Joy at Work, emboldening people to step up and claim their bliss at the place in which they spend most of their moments.
Marguerite is a Certified Professional Facilitator, a certified Transformational Coach, a Laughter Yoga Leader, a Toastmaster and has studied improv theatre at Second City.  She is the author of "Free and Laughing: Spiritual Insights in Everyday Moments" and an avid blogger – www.freeandlaughing.com
SPEAKER TOPICS:
"Laughter Seriously Matters"
In a matter of minutes, Marguerite will have your team considering why laughter matters, its impact on business results (30% higher productivity according to Harvard Business Review) and …. Laughing!  Customised to your group, this highly interactive presentation is guaranteed to energise and engage!
"Joy at Work – Yes, it's Possible":
Drawing on her family business and entrepreneurial business, Marguerite shares her conviction that joy at work is possible.  Leaders must lead, and she shows how they can do it. But if leaders don't lead with joy, she helps team members find the gift of joy in their work experiences.
Marguerite is delighted to customize these and other presentations to her particular audience.  All topics can be delivered as keynotes and ½ day and 1 day workshops
Contact Marguerite at – marguerite@margueriteorane.com