About
What is Free and Laughing?
Free and Laughing started as a book – a 90th birthday gift for Daisy Orane, the beloved mother of the author, Marguerite Orane.  Feedback from readers of the book about how it had impacted and changed their lives, have convinced me that Free and Laughing is more than a book – it is a way of being – THE way to be!
It is the way that is joyous and joyful. It means to:
Be present to the joy of every moment
Observe in the moment – dispassionately and without judgement
Release attachment to whatever you are holding on to – stuff!
Accept that things are the way they are
Trust – be trust, do trust
Love – unconditionally and without limit
When you are this way, then life is a big playground!
About Marguerite Orane, Author, Motivational Speaker, Facilitator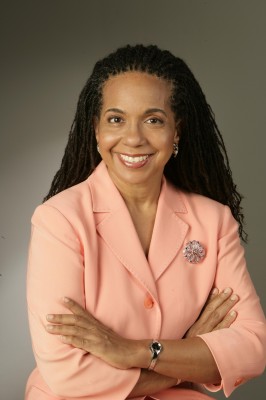 "I am woman, mother, sister, aunt, friend, godmother, Laughter Yoga leader, entrepreneur, author of "Free and Laughing: Spiritual Insights in Everyday Moments", Certified Professional Facilitator, consultant, partner, teacher, coach, motivator, public speaker, fundraiser, networker, idea generator, Wolmer's alumna, Harvard MBA, marathon runner, yogi, avid reader, dog lover. My daughter Victoria once described me as: "energetic, intelligent, brave, funny. Mother of three lovely children who loves books, music and kids; who is not afraid of anything; who wants to see the world alive and well" I love life. I love people. I love Jamaica. I love being free and laughing. I love who I am. I love who I AM"