Words of comfort may not be so comforting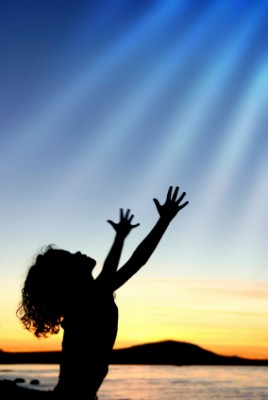 Death is the big unknown in our lives. What is known and certain is that we, or at least our bodies, will die. But that's where the certainty ends, for we don't know for sure what happens after. As we grow older the reality of death looms ever closer – our parents die, our friends, sometimes our children. And we wonder at this thing called death that is the most universal of all experiences of life. When it happens, for those of us still living, it is a sad experience. We are devastated that the person we loved will not physically be with us ever again, and we are reminded of the inevitability that our turn will come, sooner or later. There is no "if" about death – the only uncertainty is how and when.
We have come to fear death as the worst thing that can happen. Which puzzles me, since it is inevitable: so how can it be the worst thing? This view leads us to lament death, to appeal to higher power(s) for salvation and long life, even if the person who is dead/dying clearly wishes to move on.
Truth is that we will not know for sure what happens after we die until we actually die. Yes, we have some indications based on reports of near-death experiences, which some discount and others believe. And some of us rely on the words of holy men. But we don't know for sure. We know what happens to our bodies but what about our mind, our spirit, our soul? Where does that go? Does it go anywhere? Religion is built upon notions of the afterlife and what will happen, and billions of people buy into some promise of life after death.
As I reflect on condolences about death, I wonder: could this absolute uncertainty about death instead give us the freedom to frame death however we choose?
"Sorry for your loss"
Why do we view death as loss? "I am sorry for your loss" is a very common statement uttered to those whose loved ones have died as a way of bringing condolence and comfort. When it has been said to me, frankly, I have not felt comforted at all, for I do not view death as loss. When my mother died, what did I lose? Her physical presence was no longer here, but I have so many memories, photographs, and stories of her that I have never felt "loss". In the absence of any proof of what happens after death, I choose to believe that my mother is still with me. It's like she has just gone on a long journey, as she used to do every year, to see new places and visit loved ones.
"Gone too soon" 
Since we do not know when we will die, how can we say that someone has gone too soon? Maya Angelou wrote on Nelson Mandela's passing, "His day is done". Just as all days end, at just the right time. Perhaps we just go when we have completed our earthly mission, when the time is right for us, not others.
"Be strong" 
Why should we be strong when someone we love passes? Do we mean that we should not cry, should keep our emotions bottled up, should go about our business as if this momentous event did not happen? When someone we love passes, there must be a period of adjustment – the "new normal" my brother termed it when our mother died. The new normal, like any change, will bring a tumult of emotions, moments when we flounder, times when we feel weak. I have seen too many people who were strong crumble and fall apart long after their loved ones left, perhaps because they were trying to be strong.
"God only takes the best"
This one really gets me. If you believe that death is about God taking, God is taking everyone so this statement is totally meaningless. On the other hand, it could be very meaningful in reminding each of us of our own magnificence.
Death is the end of our manifestation in this form called "life on planet Earth". But our experience in living should have taught us that wherever there is an end, there is a beginning of something else. We don't know what that something else is, so in the meantime, let's live life. And let's really think about what we say when trying to comfort those whose loved ones have gone before us.