Reverence for Life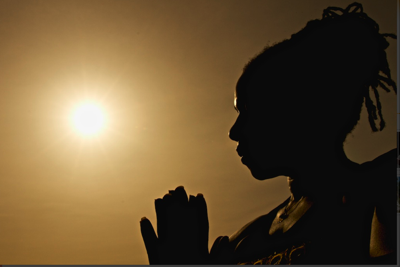 Ambling home from my Bikram yoga class, legs feeling like two 10-ton truck tires, heart rate wending its way back to normal, mind very present from 90 minutes of mindfulness, I glimpsed on the sidewalk to my left what seemed to be a dead animal. This is a fairly rare sight in Toronto at 9.45 a.m. on a main thoroughfare. I have only ever seen dead animals on sidewalks or in the street on my very early morning runs. After that they disappear, nocturnal in death as in life. Curious, I peered closer to determine what it was – a cat, a puppy or a possum perhaps? But I could not discern as someone had shrouded it with a washrag. Only the snout and paws were visible.
How kind that someone noticed and took the time to cover a dead animal. How loving of life to attend to this creature, a fellow inhabitant of our planet. So easy it would have been to glance sideways, scrunch one's nose and walk a little faster to avoid the stench of death. But someone stopped, took out a washrag, leaned over and draped the body. What reverence for life.
I send love to that person today. I honour you, just as you honoured that animal. And I beseech us all to have reverence for life even in death.