And the Oscar goes to ….. "The Lady in Number 6"!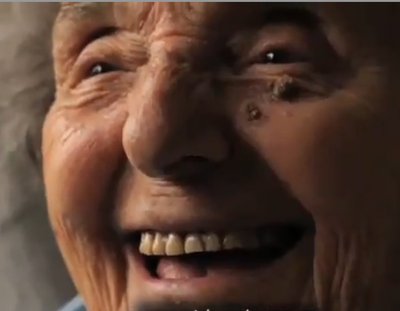 What joy to celebrate the life of my dear friend, Alice Herz-Sommer, along with the rest of the world! For last night, the documentary on her life "The Lady in Number 6: How Music Saved My Life" won the Academy Award for Best Documentary Short Subject.
I have written about Alice in previous blogposts, as she is such an inspiration to me. Last week, I received another e-mail from the makers of the film, advising that she had passed from this earth:
On behalf of the makers of the documentary "The Lady in Number 6," I wanted to thank you for spreading the word about the film on Alice Herz-Sommer. Your help was instrumental in spreading Alice's story and creating the atmosphere that turned the piece from a heartwarming story into an Oscar nominated film. We are honored to have been a part of this piece, and we greatly appreciate that you and the readers of Free and Laughing feel the same.
As you might be aware of by now, Alice passed yesterday at the beautiful age of 110, with the Oscar's approaching this weekend and her documentary on the verge of receiving the recognition her life deserves. Would you be willing to make one final post in memory of one of the most beautiful individuals who has had her story told?
We and the entire "Lady in Number 6" team want to thank you again for everything you've done.
With appreciation,
Dave
Yes, I am sure that right now Alice is laughing and playing music wherever she is. Her life is a reminder to us all of the resilience of the human spirit and the power of music to help us overcome even the most dastardly situations. And there is no music as sweet as laughter. Laughter: it's available to all of us no matter where we are, how young or old, our colour, race or creed. Laughter – the song of the human heart.
Here are my blogposts on Alice:
"It's not so terrible after all" – how to live like Alice
How does one live to be 109 years old?
And here is the story of the two filmmakers: click to view article