HOW DO YOU HAVE JOY AT WORK WHEN YOU HAVE BLOOD ON YOUR HANDS?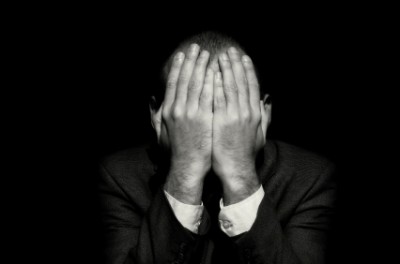 The recent collapse of a building in Bangladesh that housed a number of garment factories, and which resulted in the loss of life of over 1,100 people has horrified me. Entire families have been devastated at the altar of capitalism. Yes, they badly need the jobs, which is why so many of them went to work that day with serious misgivings. I was so happy to see the outrage all over the world. Could this be the tipping point that finally results in humane conditions for workers?
I was delighted to read that the big retailers were actually beginning to take some responsibility and were banding together to sign the Accord on Fire and Building Safety.
Here are the retailers that signed:
Marks and Spencer
Benetton
H&M
PVH (Calvin Klein and Tommy Hilfiger)
Abercrombie & Fitch
Now would you believe that 14 retailers have refused to sign? They are:
Walmart
Gap
Macy's
Sears/Kmart
JCPenney
VF Corp.
Target
Kohl's
Cato Fashions
Carter's
Nordstrom
American Eagle Outfitters
The Children's Place
Foot Locker
I will not be supporting any of the above retailers ever again – even if they sign. It is unforgiveable that they even hesitated.
But I want to put another perspective on this. It is my belief that work should be joy, and I have been a crusader for this. But this situation has caused me to really think hard on a few things:
For most people in the world, work is drudgery, little removed from slave labour. Can you work with joy when you are locked up in some 9-story building with cracks in the wall, insufferable heat and overcrowding? Can you work with joy when you, as a migrant worker spend 7 days per week digging potatoes or reaping strawberries?
How do you have joy at work when you work for one of the 14 companies above and know how much they are contributing to human suffering?
How do you have joy at work when you are the CEO of one of these companies, and your salary gets bigger and bigger the more you are able to drive costs in Bangladesh and other places down?
Do I have to rethink "Joy at Work"? Maybe. It's occurring to me that "Joy at work" is a privilege that we in the Western world (and not all of us by any stretch) can even consider. For most of the 7 billion people in the world, they are happy for any work. So my questions to everyone are:
Are we willing to pay a higher price for that T-shirt, pants, dress?
Are we willing to bypass the 14 retailers above, no matter how conveniently located they are?
If you are a CEO, are you willing to look deep within yourself and recognize that your joy cannot be removed from the joy of the Bangladeshi factory worker?
If you are an investor, are you willing to accept lower returns in exchange for human dignity and LIFE?
Are we willing to wipe the blood of at least 1,100 desperate and now dead factory workers from our hands?
BTW – here's the story about the Accord: www.filmsforaction.org