Plenty-nine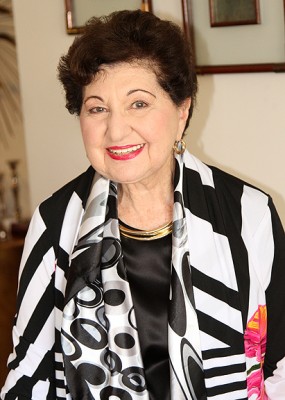 How old is "plenty-nine"? A few days ago, my dear friend Debby celebrated her ninetieth birthday. Her party yesterday was one of those events where love abounded in infinite amounts and joy reigned gloriously. I felt blessed and honoured to be counted among the specially invited – nothing could have kept me away – I cut short a business trip and flew back to Toronto on Friday to make sure that no airline could mess with my plans.
Debby, in her speech, asked us to forget as of the next day that she is now 90 and to consider her "plenty nine". I got to thinking about the number 9, and what someone who is "plenty nine" would be.
Google yielded this: "9 is wisdom and responsibility, and the ultimate goal of the number 9 is to serve humanity. This vibration has come to serve the world and make it a better place for all to live in."
Source: click to view
Debby's plenty nine reminds me that we are here to serve, to give, to make this world a better place. She has done that by her example from the first day that we sat side by side having our nails done, and in our regular meetings over the past 3 years where I learn more and more about this fascinating and powerful lady. There is never ever a dull moment with Debby around. And if I thought I was the only one who knew this – was I ever wrong! Everyone at the party was of the same opinion.
Surrounded by loved friends of all ages, by doting sons and daughters-in-law and nine (magic number again) adoring grandchildren, Debby reminds me of my own sweet mom Daisy, who also celebrated her 90th a few years ago in grand style. Twas a bittersweet moment as I celebrated Debby and Daisy – two beautiful souls who have given much to this world, and whom the world has blessed with love. "As you give, so shall you receive".
And finally, Debby reminded me that in this youth-obsessed world, growing "old" is a blessing and a joy to yourself and others. She reminds me of the beauty of skin not so firm, the resilience of legs that need a little help, the clarity of a mind full of life lessons, the freedom of not worrying about being young and needing to impress, and the joy of just being your own unabashed self and of living for today.
Thank you Debby! Like you, I am "plenty nine"! And like you – totally free and laughing!