Executive Presence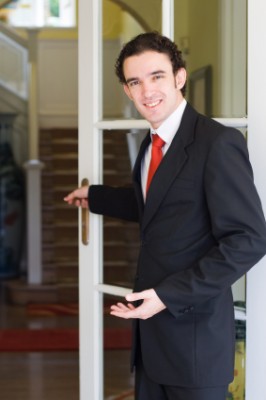 "Executive Presence" – what do those words conjure? Designer suits? Swiss watches? Tumi luggage? Private aircraft? Men and women who are confident, polished and accomplished?
I had an opportunity to explore this a few months ago in a wonderful workshop facilitated by two of the most delightful ladies you could ever hope to meet – Diane Craig and Christine Felgueiras of Corporate Class – www.corporateclassinc.com. We covered the topics you would expect – how to dine, how to network and corporate etiquette. Yet as I watched these two accomplished ladies actually epitomize "executive presence" AND being warm, loving, gracious (and laughing), I realized that "executive presence" is about being present in whatever relationships your status as an executive brings. Reading between the lines of the day's official agenda, here's what I've learned at a deeper level from Diane and Christine:
Integrity and authenticity – be true to yourself, who you are deep inside and what you stand for
Graciousness – time and again we were reminded that we do not want to embarrass those with whom we interact, and we want to help others feel good
Kindness – be attentive to detail and the little things that make life easier and happier for those with whom you interact
Don't take yourself seriously – you WILL make mistakes and faux pas – so what? Everyone does! Laugh and apologise
To sum up? Executive presence means stepping out of our ego, and treating others as we would like to be treated. The Golden Rule.