Hold your form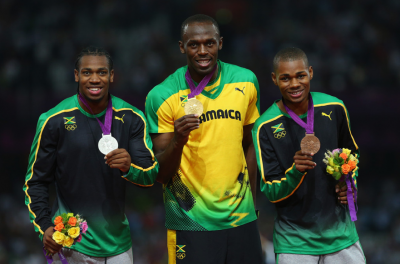 I am still reveling in the achievements of our Olympic athletes in the summer of 2012. In particular, the 200m Men's Final! Jamaicans Usain Bolt and Yohan Blake were expected to be Gold and Silver. But then Warren Weir, a young, wiry sprinter, also from Jamaica, did the most amazing thing – he won the Bronze medal. Thus, Jamaica won Gold, Silver and Bronze! Clean sweep.
In an interview published in the Jamaica Observer on September 11, 2012, Weir stated: "Before the finals Usain came to me and said, '1-2-3, let's do this,' so I just went out there, held my form, kept a clean mind and did it"
He held his form, he kept a clean mind and he did it. There is a universal lesson in Warren Weir's statement. In whatever profession you are, when you hold your form you can do the unthinkable. Holding your form means sticking to the dictates and standards of your profession. The "clean mind" means focusing on your goal and not allowing any distracting thoughts to interfere. And then you just do it. You take action, totally aligned with form and mind.
Yes, success is that simple – "Hold your form, keep a clean mind and do it".
Here's the article (click to view): 'Coach told me I was going to be great'