How to deal with the button-pushers in your life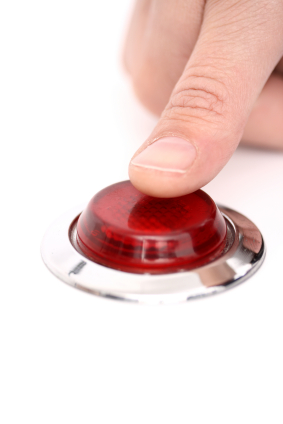 There are times when people push our buttons, vaulting us into all sorts of out-of-control and undesirable states. And if these people push our buttons often enough, even the mere thought of them causes our buttons to go off. They have done absolutely nothing. But we are in a state. And we act accordingly; thinking, saying and doing things that are not in alignment with our good. We have ceded control of our emotions and actions to someone else.
I have met many button-pushers in my life. This little mantra always helps me: "Take the high road and be courteous". "Taking the high road" does not mean that I am positioning myself as better than anyone. It just means that I am realigning myself with my own values of love and respect. It means I am putting myself above the fray and the drama. From this place, I can remember to respond with courtesy. A simple and genuine "Thank you", "I appreciate …", a smile, can go a long way in releasing my button. Does it have an effect on the button-pusher? Sometimes, sometimes not. But that does not matter. What does matter is that I no longer present my button to be pushed, and said pusher therefore has no choice but to be on his or her merry way to push someone else's buttons.
Be aware of the button pushers in your life. And then "take the high road and be courteous".