From Gratitude to Grace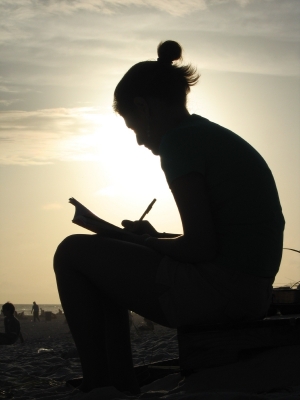 Every morning I write 10 things I am grateful for in my journal. Every morning. It's easy enough when some exciting things have happened in my life. Then the gratitude flows sometimes past my magical number 10!
But at other times I get stuck. I am at number 6 and have run out of things to be grateful for. It is in these moments that I step back and ask myself "Marguerite, you can't find one more thing to be grateful for today"?
And that's when I look to the most ordinary, seemingly insignificant things, like:
My dogs quietly curled up at my feet
The cardinal singing in the tree outside
A clean kitchen
A compliment from a client
A smile from a stranger
My cup of coffee that morning
The shoots of tulip bulbs peeping through the melting snow
It is in the acknowledgement of the minutiae that I move from just being grateful to being in a state of grace. It's a beautiful way to start the day!