Life is about knowing which button to press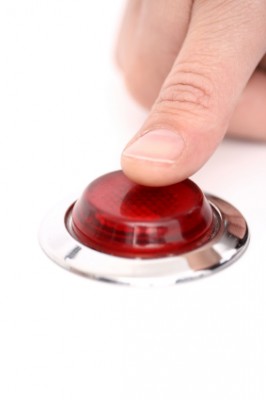 Three mornings last week I noticed that I woke up way after my alarm had gone off. I figured that maybe I was just so tired that I slept through it. Could I really be that tired though? Or age was really catching up with me and my hearing going? But then I noticed that I was also missing calls. So i knew something was up with my phone. I checked the sound settings and all was in order. Even so, I was still missing calls. I just couldn't understand why. Friday evening the matter became urgent as I planned to run with my group in the morning and had to have my alarm working – it was too risky to trust my inner alarm for a 6.30 a.m. Saturday morning wakeup. I fiddled yet again with the sound settings to no avail. So off I went to the Telus store (my mobile service provider).
I handed the phone to the young lady, explained the problem, to which she responded: "Oh that's not a problem", took the phone, and just pressed a button. Voila – phone worked. Klutz! Simpleton! Neanderthal! I felt like crawling into the ground. "That's it"? I asked incredulously. "Yes. See this button here? It was on silent".
As I left the store, happy that the problem had been solved in about 3 seconds and that I wasn't facing the prospect of major repairs or replacement, I thought to myself: "Isn't life just like that – knowing which button to press"?
Yes. Driving a car? Know which button to press. Piloting a plane? Know which button to press. Operating a machine? Know which buttons to press. Leading people? Know which emotional buttons to press. That's what expertise and competence is all about – knowing which buttons to press.
And sometimes, the most important button to know how to press is "HELP".