Clean bathroom and toilet paper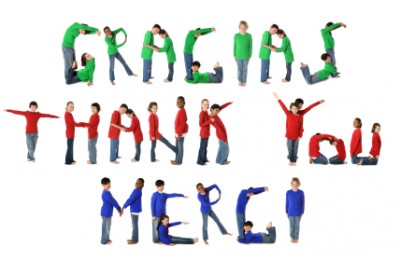 My friend in Connecticut posted on her Facebook page after Hurricane Irene:
Let me stop complaining for the lack of electricity as I had water!! Several friends of mine has well water and what that means is they need power to bring the water from the well. Sorry to say they still do not have electricity and they have no water, they had to check into a hotel because they couldn't flush!
Oh the things we take for granted!  It's easy to be grateful for the big things – being spared from a disaster, rain that breaks a dry spell, safe return home of a loved one, healing of a serious illness, academic achievement, and so on.  Those significant events so impact us that our instinct is a big sigh of relief and a song of gratitude.  But how about the things that are the fabric of our daily lives?  So often we forget how blessed we are by the daily niceties and necessities that many people in the world do not enjoy.
This really came home to me last Saturday on my long run through Edwards Gardens, when I found myself smiling and saying a prayer of gratitude for the clean public bathrooms with toilet paper that I have come to know and accept as the norm in Toronto.  I recall many a long run in Jamaica where I wished so hard for a clean bathroom with toilet paper (I won't reveal what I actually did.   Marathon runners will know …..)
Oh the things we take for granted!  My wish for all 6 billion people in the world today is this:
May they will always find a clean bathroom with toilet paper when they need it
May the most that happens to them is that their toilets won't flush and they have access to, and are able to afford to check into a hotel when a natural disaster strikes
And may they always be conscious of and grateful for the multitude of blessings each day