Free and laughing in Central Africa!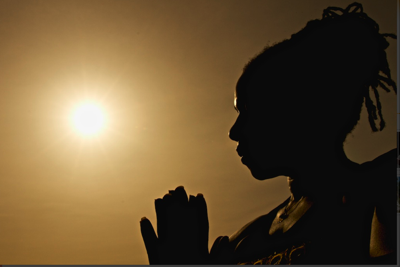 Thank you …. for the gift of Free and Laughing.  I made sure to include it as part of my 'library' that I brought with me to Central Africa.
I received this e-mail yesterday from my friend Nadine McNeil.  It warmed my heart to know that my book was having an impact half way around the world in Central Africa.  Such is the nature of truth – it will spread without borders, without limits, without boundaries.
Nadine is a fellow traveler, physically and spiritually.  Physically, you never know where in the world she will pop up!  Spiritually, she is grounded whilst soaring to ever and ever higher reaches of enlightenment.  Please check out more about Nadine at her websites:
http://universalempress1.blogspot.com/
In her e-mail to me, Nadine continued:
After having completed reading the Autobiography of a Yogi, I made a conscious decision that I would stop reading for a while and start writing.  Except of course, inner guidance pulled me towards your book and I'm glad I heeded to her voice.
My FB status for today reads:
…to build a trusting relationship, the first step to take is to say, "I trust you." To say out loud "I TRUST YOU" to someone really says that I am coming from my higher self, and am speaking to your higher self. [Speaking] "I trust you," is a very present moment statement…I am not concerned with all the things you have said or done in the past…I am simply accepting who you are in the moment.–Marguerite Orane
Given their character count, I had to modify somewhat your words — I believe I managed to maintain the essence though — well certainly the way that it resonated for me.  VERY POWERFUL — thank you!  I continue to learn that the more I trust myself, the 'easier' it is for me to trust others.  To thrust the responsibility of our trust upon another is almost abusive on a level.
Here's to wishing you and yours a Holiday Season and New Beginning that is ABUNDANTLY filled with divine love.
Bless,
Nadine!
Be free and laughing Nadine -wherever in the world you are!