Every disappointment leads to an appointment – lessons from the Next Top Spiritual Author Competition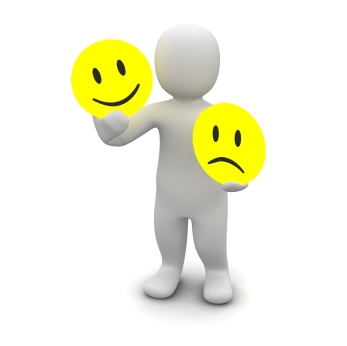 This has been a difficult post for me to write, but writing it has made it so much easier.
Last week the results of Round 2 of the Next Top Spiritual Author competition were announced.   I have not advanced to the next round.
I have been through the gamut of emotions since the announcement:
Disappointment  – I was really looking forward to Round 3
Anger – how dare they reject me?  Can't they see how brilliant, how spiritual and how wonderful I am?
Guilt – did I do enough?  Should I have been more aggressive in my marketing?  Should my book proposal have been longer?
Shame – how do I face everyone who voted for me?
Fear – what will happen now?  Is this the end of my dream to be a published author of a Free and Laughing series?  Is this the end of the dream to step up on the world stage and help millions rather than hundreds?
In my heart I knew that I had to shift from these fear-based emotions.  They would only lead to inaction at best, and destruction at worst.
Easier said than done ….. So I allowed myself a few days to wallow a little, to explore these emotions and to clear out the underlying beliefs.  The first thing I had to do was to follow my own "Free and Laughing" principles of firstly being present.  I moved myself to the present moment where rejection does not exist and neither does hope.   The present just is.  Now I could observe the emotions I was experiencing without attachment.  And once I released the attachment, I was able to accept them – which is why I can now write about them and share them with the world.
The turning point was my trusting that this is all for my greater good.  It is said that "every disappointment leads to an appointment".  What is the appointment here, I am wondering.?  While I joyfully await this revelation, I realize that there is so much to be thankful for in the competition:
I finally wrote a book proposal!  After months of researching and procrastinating, I was forced to write my book proposal.   Now I know what to do and how to do it
I expanded my subscriber base to www.freeandlaughing.com – the first step to spreading my word globally
I met many new friends on Facebook and Twitter
I received so much support from friends, acquaintances and strangers
I was asked to do an interview with WL Lillard of www.starplanettv.com
I was asked to do an interview with a new magazine in Jamaica
I connected with 3 of the other authors
I learned so much more about the book publishing industry
But mostly, I was able to clarify and expand my vision of who I am and what I am about. More than ever, I am determined to spread my message far and wide.
WOW!  What a multitude of blessings for this Top Spiritual Author!